Home // Bio // Discography // Contact/Mailing List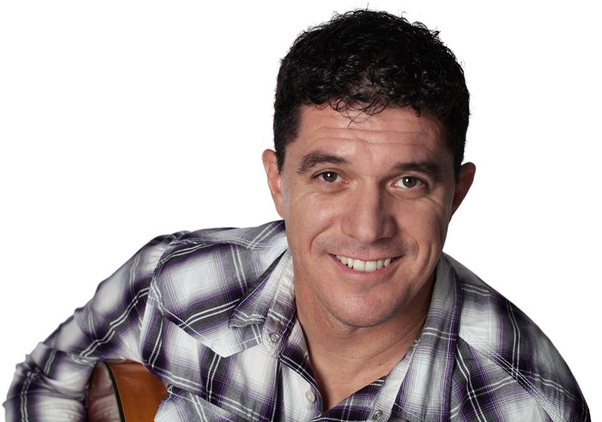 Almost 20 years after his landmark album Somewhere in New Zealand Tonight,
singer/songwriter Glen Moffatt releases his new album Superheroes & Scary Things in Australia and New Zealand in mid-2014.

Featuring 13 songs by Moffatt and his co-writers, Superheroes & Scary Things was recorded in Australia and New Zealand
with contributions from Bill Chambers, Michel Rose, Chet O'Connell and Brendan Radford, among others.

The first single, 'Don't Be Surprised', will be released to Australian country radio as part of the July CRS disc while Moffatt's
best known song 'Somewhere in New Zealand Tonight' is due yet another airing with its inclusion on Sony Music New Zealand's
'Godzone Country: The Very Best of New Zealand Country Music' compilation.

Moffatt has been resident in Brisbane since 2002, playing in bands all over Queensland and northern New South Wales but
mostly raising his three children. With the youngest having turned five, the time was right to get back in the recording studio.

Raised in the seaside Art Deco city of Napier, on the east coast of New Zealand's North Island, Moffatt began writing songs at
the age of 10.

Quitting his job as a newspaper reporter, he moved to Auckland to pursue his musical ambitions and was soon singing in
Red McKelvie's Cajun band Mumbo Gumbo. He also began making his mark in the city with his own country band.

He burst onto the national music scene with his debut album Somewhere in New Zealand Tonight in 1995 and at the following
year's recording industry awards was a finalist in songwriter of the year, a title previously won by such luminary pop writers as Neil Finn,
Dave Dobbyn and Martin Phillipps.

Two more albums followed – A Place To Play in 1998 and If That's What You Want (as the Glen Moffatt Band) in 2001, both
including co-writes with Ritchie Pickett and Arthur Baysting – before Moffatt relocated to Brisbane.

Along with fronting his own band the Tallboys, he was a Star Maker grand finalist in 2003 and was part of the Smokin' Crawdads
line-up that was awarded Queensland Group or Duo of the Year at the inaugural Queensland Country Music Awards in 2010 with their
album Straight to the Pool Room.

As a performer, he has shared the stage with a diverse range of acts from American Cajun star Wayne Toups to Byrds sideman
Earl P. Ball to Eagles guitarist Joe Walsh to Bill Chambers, James Blundell and the Topp Twins.

His songs have been included on albums by Bill Chambers, Michael Muchow, Donna Dean, Ritchie Pickett, Kevin Greaves, Darryl
Apps and Dennis Marsh.
---
---
© 2000-2014 Glen Moffatt. All Rights Reserved.
Website by ProductioNZ Ltd